Is Brisbane Australia's Fittest City? Gyms & Personal Trainers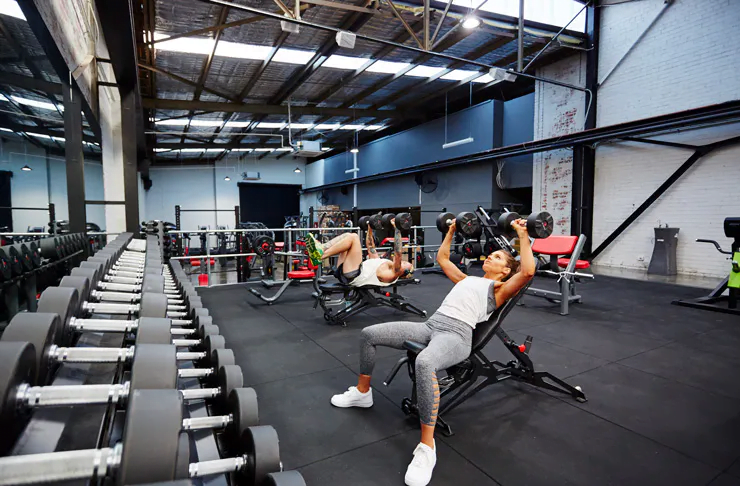 Brisbane Australia is a vibrant city which boasts of historic buildings, magnificent gardens, and is a phenomenal hub of both culture and arts. What's more, it's one of the famous fitness hubs in Australia. It features a wide variety of top fitness clubs and personal trainers. If you're seeking the best spot to reach your fitness goals, Brisbane might be your solution.
 Is that all? Not yet! The city allows you to visit the ablest dentists in the country. By visiting the highest standard Brisbane dental clinics, you can be sure to get the best experience. Besides, you can't train with a toothache or complication s from a dental implant.
What are the best gyms in Brisbane?
Healthworks
Helathworks location is at 145 Pring Street, Hendra, Brisbane. It offers a wide variety of exercises for all-round body fitness. From yoga classes, free weights, spin bikes, treadmills, strength machines, exercise cycles to racks and dumbbells, you can be sure to get the best experience while at the gym. 
The gym cost is about 15 dollars weekly, and there's an option of contract or no contract. They offer secure lockers, day spa and massage, a steam room and tennis courts. The changing rooms have all the necessities, like lockers, hairdryers, irons and ironing boards. 
Anytime fitness
The gym is located on 175 Street, on River Front, below Café Pacino, Brisbane, and has branches in most parts of the world. It features Spin bikes, exercise cycles, battle ropes, treadmills, barbells, squat racks, kettlebells and many more. It offers flexible options for membership with a seven-day free trial pass and free fitness consultation. 
The services are not only affordable but friendly, and this makes it the best spot for anyone on a budget. You'll also get access to security 24 hours in a day plus free classes, virtual coaching, yoga and kickboxing classes.
Jetts 24 Hour Fitness
Located at 356 Street Pauls Terrace, Fortitude Valley, Brisbane, and has many other clubs across the country. The gym offers small group training, barbells, dumbbells, kettlebells, free weights, functional training and suspension training, among others. It also provides a three-day trial pass coupled with personal and professional experiences.
 There are no lock contracts, and you expect to pay 34.90 dollars per week. Where can I take meals while training? You'll find a variety of cafes in the town, and most Brisbane cafes are also health-focused. As such, you don't need to bother about health-related complications while eating out.
Can you get personal trainers in Brisbane?
If you have never hired a personal fitness trainer, Brisbane will allow you to do just that. You'll get most of the personal trainers in the leading gyms in the city, but you can as well hire one for home training. Although finding a great personal trainer can be a real challenge, Brisbane has a wide selection of expertise in the field, and you can always get the most suitable personal trainer for your needs.
The bottom line
Brisbane is undoubtedly the fittest city in Australia. With a wide variety of top-rated gyms, you can be sure to get the best programs to help you achieve your fitness goals. You can as well get the best personal trainers to help you with your fitness endeavors.