2 Most Requested Male Facial Procedures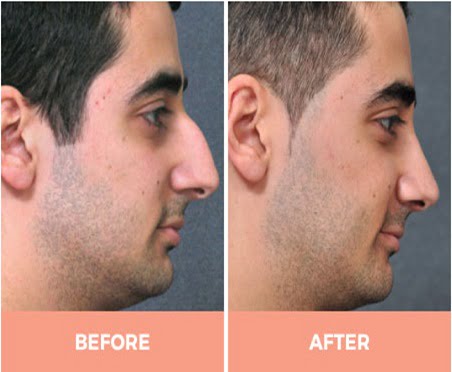 Men, like women, also like to look attractive. These men usually pay attention to their diet and exercises, but maintaining a younger-looking appearance is very hard when the natural aging process kicks in. In these situations, cosmetic surgery procedures can give many options, and we will mention the two most popular ones.
Nose procedure
Many men have the nose that can cause breathing issues, or they are simply not satisfied with the look of their nose. Maybe the most common nose shape that men want to change is one with the hump. But every other shape and issue can be easily corrected with the best nose plastic surgery Sydney with Dr Hodgkinson, giving you the naturally better-looking nose.
You can be satisfied with the look of your nose
The doctor will take measurements along the forehead, nose, and lips, to create the nose shape and size that will be proportional to your face.  A man's nose requires a different approach than the woman's nose. There are some differences that the surgeon will make your nose look more manly. This usually applies to the straightening of the nose and lifting the tip without narrowing it.
Before rhinoplasty procedure, the doctor makes a surgery plan just for you, so there is not one mold that every nose should fit in. The main goals, of male rhinoplasty procedure, are to achieve a well-proportioned nose and to enhance its function if that is necessary. This change will not only affect your look, but it will also affect your self-esteem.
Facelift for men
Men who are seeking larger facial rejuvenation and refreshment can rely on the facelift surgery. The focus of male facelift with Dr Hodgkinson is to restore facial volume, to eliminate excess skin and to lift the skin, and to improve jawline definition and neck. This facelift is created to be suitable for men, which means that the final results will have masculine changes.
Facelift surgery will reduce wrinkles
The surgeon will pay attention to a few characteristics to create a plan for your procedure. Those characteristics are prominent facial muscle mass, a distinct craniofacial architecture, angular cheeks with less subcutaneous fat, the low position of brows, the quality of the skin. This evaluation will help the doctor to create natural masculine features that will be suitable for your face.
During a facelift procedure for women, a doctor can easily make an incision alongside a hairline, as the scar will not be noticeable. But when it comes to men, shorter hairstyles, can't cover possible scar tissue.
That is why incisions are created parallel to hair shafts, and surgeons are choosing scar-minimization techniques to make your results better, and to achieve a naturally beautiful face.
Final word
The facelift procedure is the only procedure that can restore a younger-looking face, contour neck and face, correct the jawline and loose skin. The recovery period usually lasts for two weeks, but the results are much longer than with any other procedure, and that can be 10 years or more.