Physiotherapy and Pain management clinic in London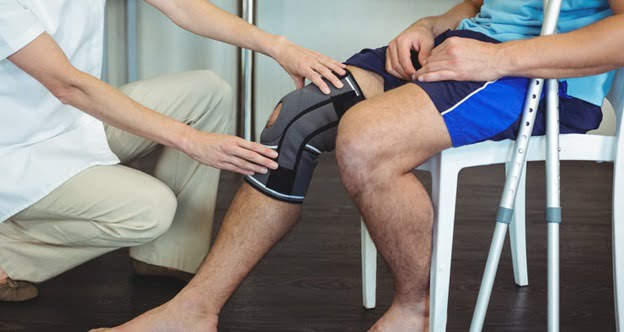 Are you also living in London and looking for some best clinics for Physiotherapies and Pain Management clinics? If yes, then this article is surely going to help you. Here we are going to discuss Physiotherapy and Pain Management clinics.
Ravenscroft Health will allow you to have an access to the best Physiotherapy and Pain Management clinics in London. These clinics provide treatments in neurological, cardiopulmonary, chronic pain, and orthopedic problems.
Consulting a Physiotherapist by the Ravenscroft Health website is very easy. You just need to put up a few details to fix your appointment with the nearest clinic. More than 33,000 patients are treated every year by these Physiotherapy and Pain Management clinics.
The treatments and training offered by these Physiotherapy and pain management clinics are-
Injuries in sports
Guided ultrasound
Joint tissue and soft tissue injections
Acupuncture
Physiotherapies
Rehabilitation after surgery
Shockwave therapy
And much more.
There are few Physiotherapists and Pain management clinics in London. People can quickly consult them. These centers are located:-
Harrow Weald
Falcon Road Medical Center located at Battersea
Greyswood practice, Wandsworth
These clinics treat patients on a vast scale. It also provides treatment to private patients, patients referred by NHS, and even medical logical patients.
For more information, make sure to check out this video. This video will surely provide you a better understanding.
Author: Mr Ahsan Sheeraz
Hip And Knee Orthopaedic Consultant at Ravenscroft Health – https://ravenscrofthealth.co.uk/
Signs that you need to consult a Physiotherapist:
Till now, we have discussed what all is offered by a Physiotherapist, which Physiotherapist to consult, and how. Let's discuss the signs which indicate that you need to consult a Physiotherapist.
Firstly, you are suffering from constant pain. This pain can be anywhere, but it truly disturbs the human body. This mainly occurs due to sitting or sleeping in a wrong position. If you are also suffering from constant pain in any part of your body, you must consult a Physiotherapist.
Secondly, you are having a problem in balancing your body. This mainly happens due to some issues in the internal ear. It can easily be cured by Vestibular Rehabilitation. If you are also suffering from a loss of balance, you must consult a Physiotherapist as soon as possible.
Thirdly, you are a diabetic patient. People who suffer from diabetes need to have some exercise management plans. These plans are created by the Physiotherapists to ensure a better and speedy recovery. Diabetes can easily be cured by method of exercising. If you are also a diabetic patient, consult a Physiotherapist now.
Lastly, your body is not as flexible as it was before. Say you were able to perform an exercise a few weeks ago, but you aren't able to complete it now. If this is the condition, then you must go and consult a Physiotherapist.
There is an ampul of Physiotherapy and Pain management clinics established, but you need to choose the best. Ravenscroft Health provides you with the best clinics, which further provides the best quality treatments to its patients.